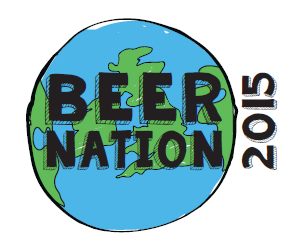 Beer Nation brings together the UK beer podcasting community for a collaboration broadcast and takes a look at the state of the beer nation in 2015.
Hosted by our very own Mark and Sophie from The Beertalkers, we also welcome to the table Roland from Steve & Roland's Beer Podcast, Daniel from the Original Gravity podcast, Sam from The Beertalkers and Steve from the Beer O'clock Show.
In this special show we look back at the highs and lows of the beer nation over the past 12 months and discuss our favourite beers, breweries and events.
For good measure, we also manage to squeeze in a cheeky little review of Magic Rock's 'Salty Kiss'.
It's Beer (Nation) O'clock!
Podcast: Play in new window | Download
Subscribe: RSS