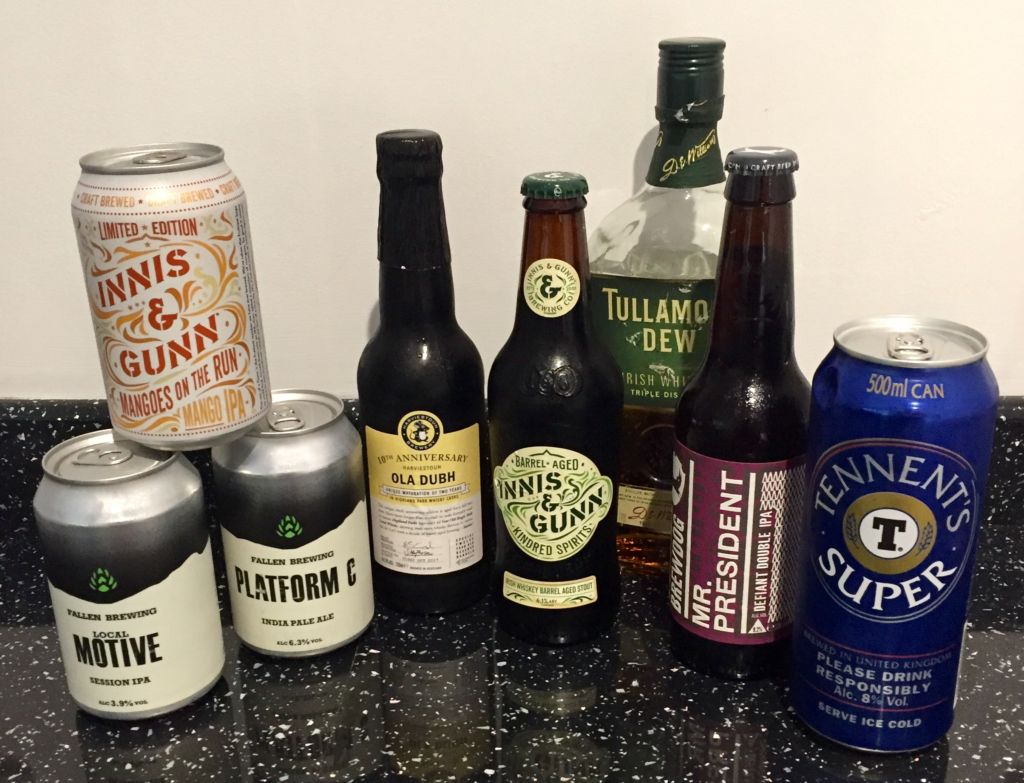 There can be only one. Or in our case a few. We're into classic 80's cult viewing this time as we travel through the ages with Highlander, working our way through a series of beers from the Highlands(ish).
Fallen Brewing 'Local Motive' & 'Platform C'*
Innis & Gunn 'Mangoes on the run' & 'Kindred Spirit'*
Brewdog 'Mr President'
Tennent's 'Super'
Tullamore Dew Irish Whisky*
(Despite being pictured we sadly didn't get round to drinking the Harviestoun)
*These were sent to us by Fallen Brewing and Innis & Gunn but this hasn't influenced our thoughts on them or on just how much Highlander hasn't aged well.
Podcast: Play in new window | Download