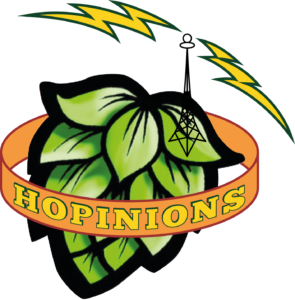 The first 'proper' Hopinions show is packed full of news, 3 great beers fresh from the US and some chatter about labelling and freshness.
Beer | Cigar City Brewing Invasion Pale Ale, Jai Alai IPA and Jai Alai IPA aged on white oak
Hopinions | Should breweries include bottled/canned on dates as well as BBD?
Blogs | Justin Mason, Pete McKerry & Mark Johnson
Prizeless Prize | Congrats to Gammon Baron on winning the first 'new' big box of nothing
Interview | Steve talks to Neil from Cigar City Brewing
T-Shirt | Get your limited edition Hopinions t-shirt before 29 September here
Many thanks to the folks at  Cigar City Brewing for the hospitality shown when I visited the brewery. These beers weren't gifted but were hugely discounted but that didn't influence our thoughts. 
Podcast: Play in new window | Download
Subscribe: RSS